16.06.2022
Time vector - high technologies
Production Director of Laser Systems JSC Ivan Evdokimov has been working in the company since its foundation and is one of those who take an active part in the training of qualified personnel for the company. Ivan Mikhailovich is a current teacher of the Baltic State Technical University "VOENMEH" named after. D.F. Ustinov and, in addition to working with students, he periodically takes part in various career guidance projects for young people, conducting excursions for schoolchildren and teenagers around the production sites of Laser Systems.
In an interview with Business and Our Time magazine, Ivan Evdokimov spoke about how the effective integration of science and business in Laser Systems helps the company to successfully develop and take a leading position among domestic manufacturers of laser and optoelectronic equipment.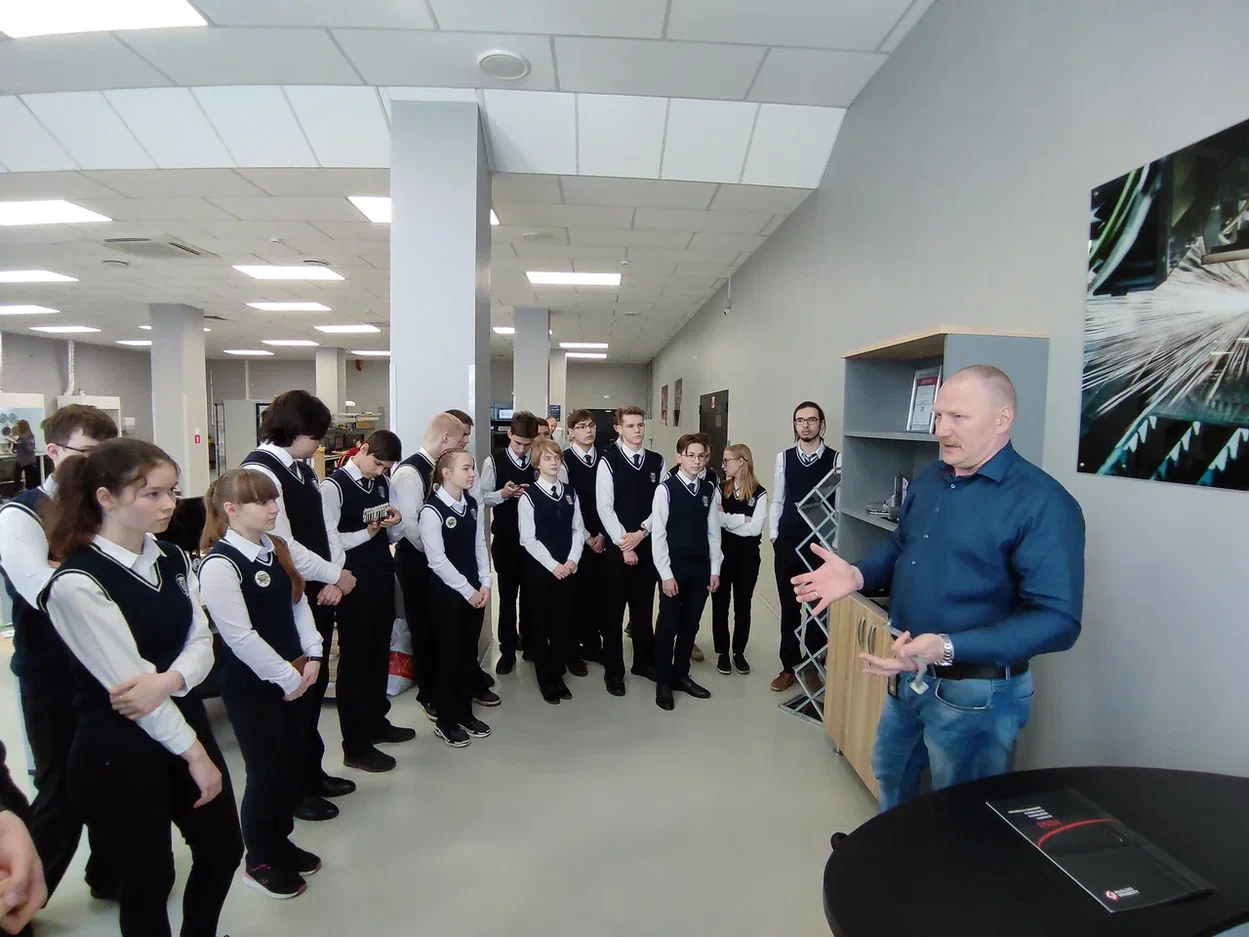 - Ivan Mikhailovich, share the secrets of the successful development of the company.
- "Laser Systems" has always been closely associated with science, or rather, the company itself is a symbiosis of science and business. The history of the company began more than 24 years ago, in 1998, on the basis of the University of BSTU "VOENMEH". At first it was a small company of like-minded people, graduates of VOENMEH, but over the years the team has gone from creating the first high-power lasers to mass production of the most sophisticated high-tech equipment based on laser technologies. Laser Systems specialists believe that one of the secrets of successful development lies in the effective integration of science and business. Thanks to this factor, today our company occupies a leading position among domestic manufacturers of laser and optoelectronic equipment for industry. Its portfolio includes an impressive line of ultra-modern products of its own design and production: an industrial printer for 3D printing, contactless alcoframes and alcolocks, meteorological equipment, and software for astronautics. Today the company acts as a developer of advanced technologies and equipment, which is mass-produced at its own industrial site in the St. Petersburg Special Economic Zone.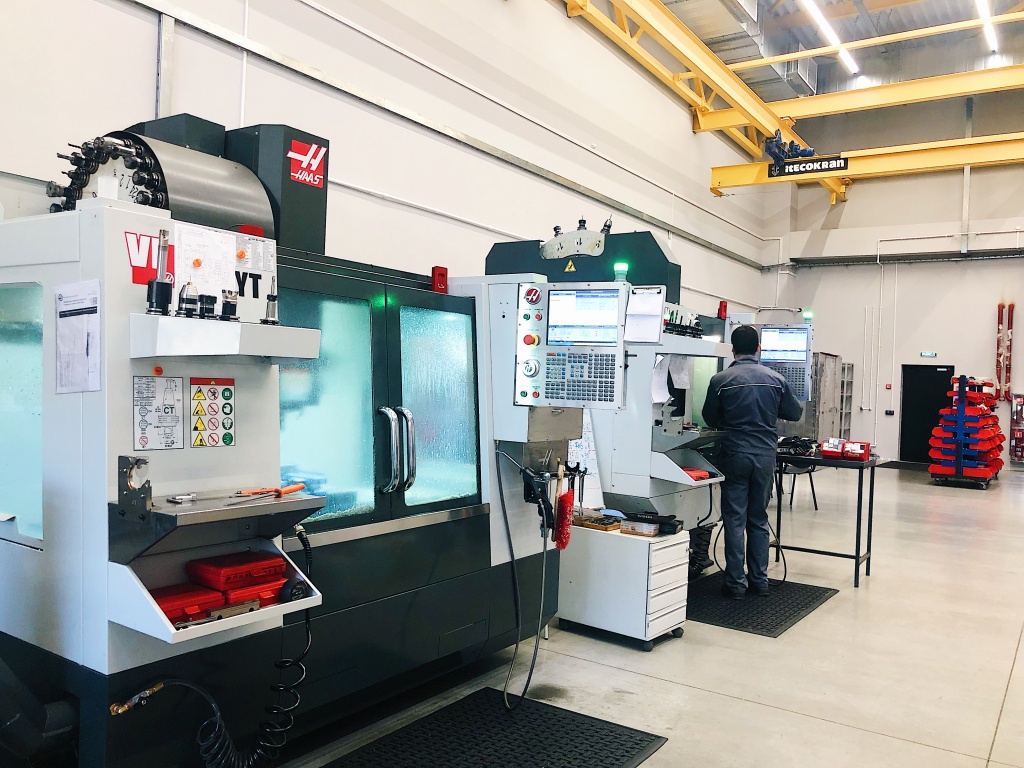 - What is the company most proud of?
- Our main value is people, and the main achievement is that the company has a strong professional team. The team that has been formed during the 24 years of the company's existence is, of course, the most important achievement for Laser Systems JSC. Many specialists have been working in the company since its founding, others have been working for more than a decade, which is very important when it comes to transferring experience and knowledge to a new generation, since our team has people who want and know how to teach young people. The staff of JSC "Laser Systems" consists of researchers, candidates and doctors of sciences, current teachers of various universities. In terms of technology and production, we are proud that the company's portfolio includes unique solutions and products that have no analogues in the world. For example, such technical know-how includes diode-laser spectroscopy technology, which we use in the production of our flagship product - an industrial alco-frame for professional breathalytic testing of personnel in factories and hazardous industries.
- What are the tasks facing the team of specialists today?
- The main goal that our team sets for itself is to shift the balance from single developments towards mass production, and over the past five years we have largely succeeded in this. Lidars, alcohol control systems, 3D printers - all these are high-tech, complex, but already serial products. We will continue to increase the volume of Russian-made science-intensive equipment and technologies. And, of course, the main strategy of our business is to produce high-quality equipment. It is no secret that the buyer treats domestic equipment with caution. However, here we can say with full confidence that our equipment is not inferior in quality to foreign analogues either in design or in technical capabilities. Advanced engineers and software developers are working on its creation, we guarantee the quality one hundred percent. We plan to further develop this vector.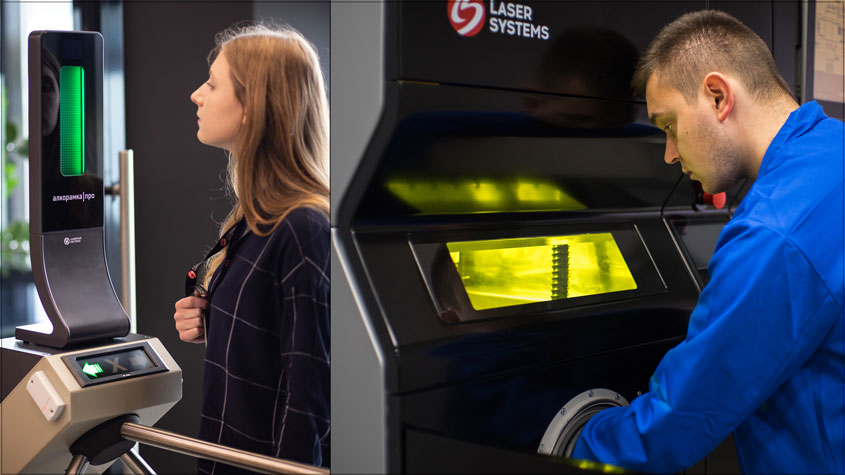 - How is recruitment and career guidance carried out?
- Here we have a unique opportunity. Since many managers and leading specialists are at the same time teachers of universities, primarily Voenmekh, in the process of carrying out educational activities they have the opportunity to identify the most capable and motivated students among students. Starting from the 3rd-4th year, we begin to involve such students in research, engineering and production activities, we invite you for an internship. And by the time of graduation from the university, we get a ready-made specialist.
- What kind of specialists does the company need?
- Our company needs qualified engineering personnel: designers, electronics engineers, programmers, opticians; workers: adjusters and operators of CNC machines, locksmiths, electricians, welders, assemblers and adjusters of electronic equipment. There is also such a practice when we hire young specialists, and in a few years they become highly qualified personnel, grow into leading specialists, and sometimes even managers.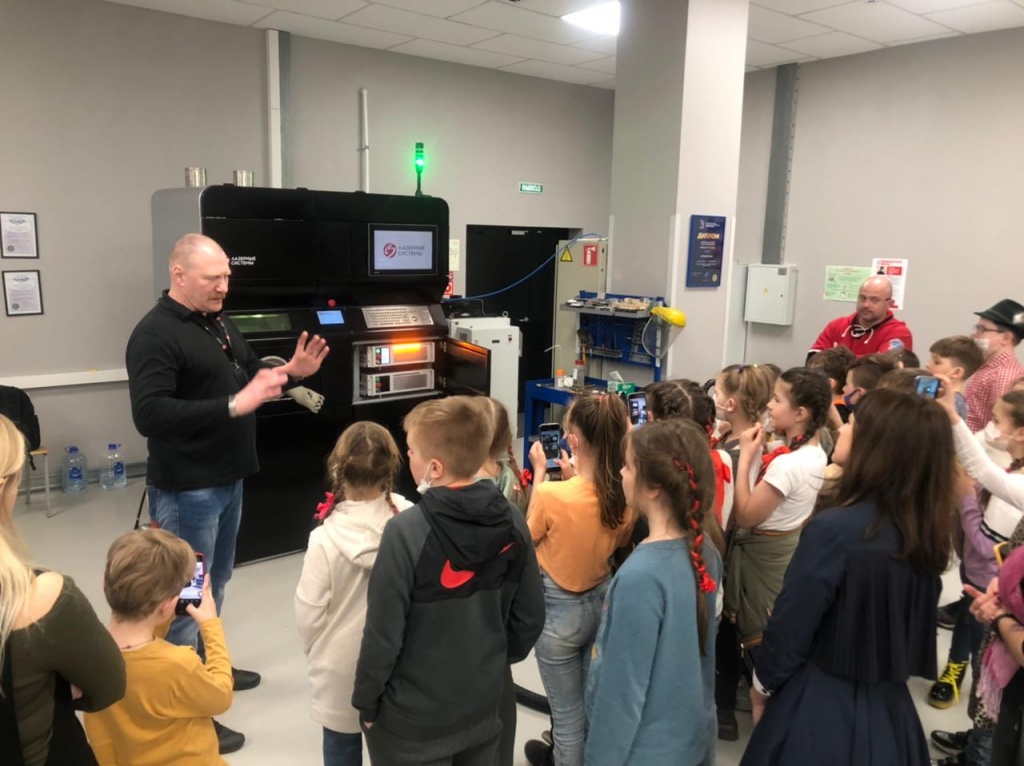 - What education or specialization should an employee of "Laser Systems" have?
- To work as an engineer, a candidate must have a higher engineering education with a specialization in mechanical engineering, electronics, optics, and programming. Some directors are required to have a degree. Workers, as a rule, must have a specialized secondary education: graduate from a college or lyceum.
- How is the training of personnel and cooperation between the enterprise and educational institutions?
- Our company takes an active part in the training of qualified personnel in the technology of selective laser melting (SLS), we, together with BSTU "VOENMEH", developed and implemented at the university a multi-stage program of targeted training of specialists in the field of application of additive technology of selective laser melting in production. The program has already proved its effectiveness in practice: graduate students are successfully working, developing the direction of additive manufacturing in various domestic companies, including Laser Systems. That is, we can confidently say that we train personnel for the industry, giving up-to-date knowledge to students, because our specialists teach at several universities in St. Petersburg at once, not only at VOENMEH. We believe that in order to effectively train and educate personnel in the technology of selective laser fusion, it is necessary to combine the experience of enterprises and universities, develop educational programs and introduce them into the educational process of educational institutions, as employees of Laser Systems JSC do. We started to implement this strategy just when we realized that there is a real shortage of personnel in the field of additive technologies in the Russian market.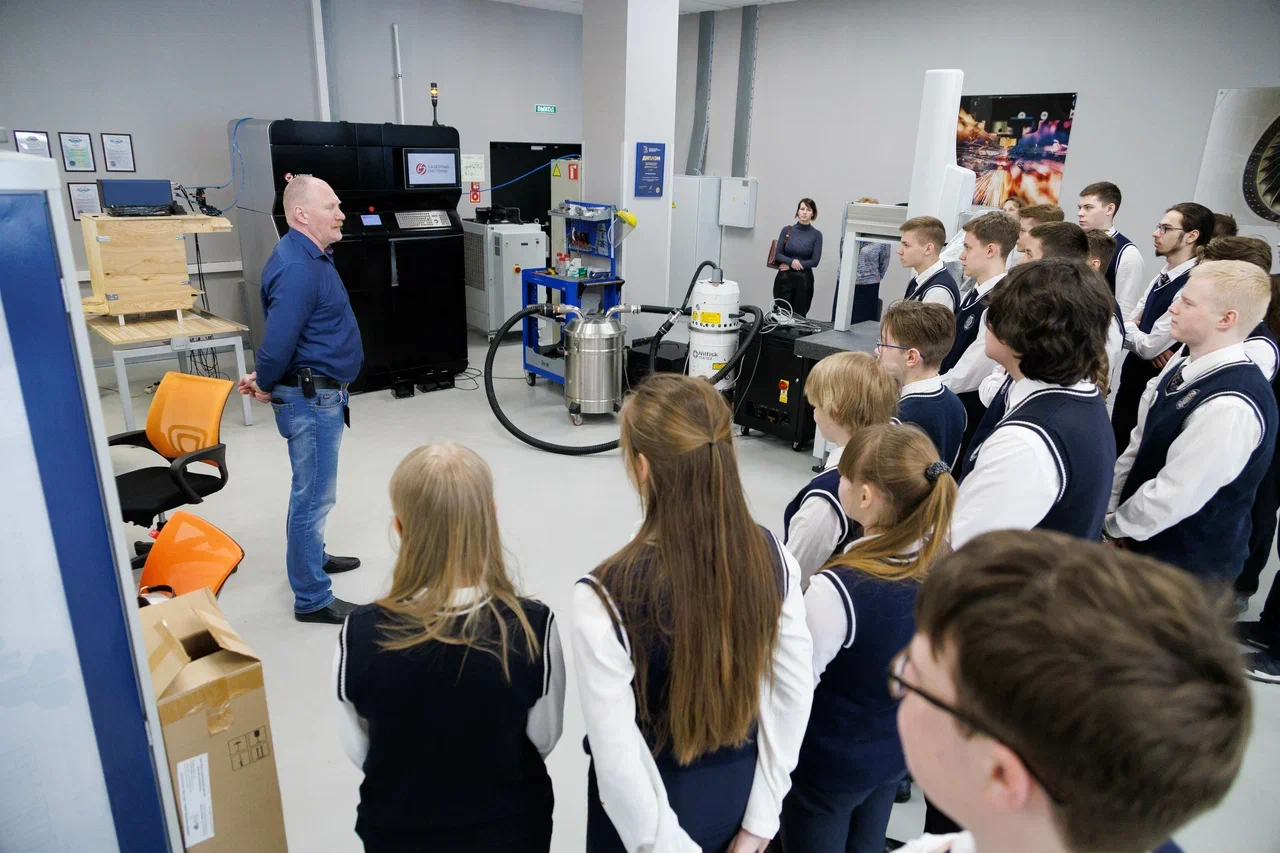 - Do you plan to expand production, what vacancies can be in demand in the next year or two?
- The company is always interested in engineers, programmers, managers with strong management skills. Of course, we will always be interested in technical specialties, including those related to additive manufacturing, because this area is one of the flagship ones, and in the near future we will actively develop it. To summarize, we can say that we are interested in all specialties that are focused on the creation and development of domestic high technologies. The world is living in a time of a powerful industrial revolution driven by high technology. Many of them are created outside of Russia, but our company is a clear confirmation that our country has the resources to create science-intensive technologies that are successfully transformed into popular market products.
Nina ZEMNOVA, Business and Our Time magazine
№ 1 (31) 2022
www.biznes-vremia.net