12.07.2021
The company "Laser Systems" in the story of the TV channel "Russia-1" spoke about the devices of contactless alcohol testing
The report was published in the program "Morning of Russia" and was devoted to the problem of increasing the statistics of accidents and emergencies occurring through the fault of drunken violators.
According to the speakers of the TV program, special devices can radically correct the situation, which instantly determine the presence of alcoholic intoxication in a person even at a distance. Experts are confident that such a technique will be very effective in all areas where a drunk person endangers the safety of others, so its implementation is desirable and advisable.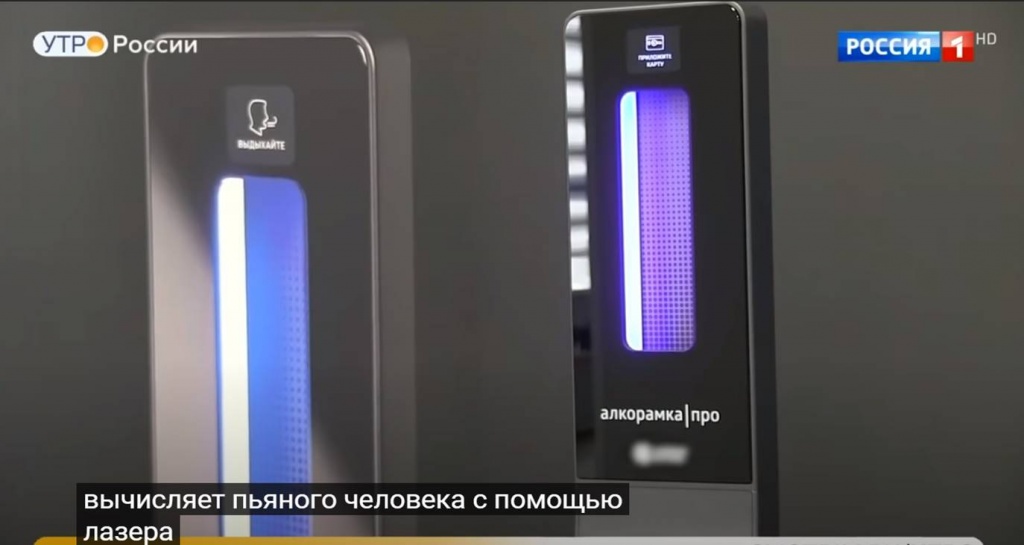 The company "Laser Systems", being a developer and manufacturer of non-contact breathalyzers with many years of experience, in an interview with the TV channel shared its successful experience of introducing industrial alcohol frames at the entrance of Russian enterprises. Non-contact alcohol frames of "Laser Systems" are installed in the checkpoint area and test personnel in streaming mode with instant results in just one second. The turnstile will not open for an employee who has not passed the test at the checkpoint.
In the course of the reportage, the employees of Laser Systems tested the alcohol frame on camera, demonstrating the ultra-precise and instantaneous operation of the device. During testing, a comment was given on the principle of operation of the device, based on diode-laser spectroscopy: the alcohol frame performs a spectral analysis of a person's exhalation, dividing it into the spectrum of water and ethanol. This is the proprietary and unique technology of "Laser Systems", which has no analogues in the world.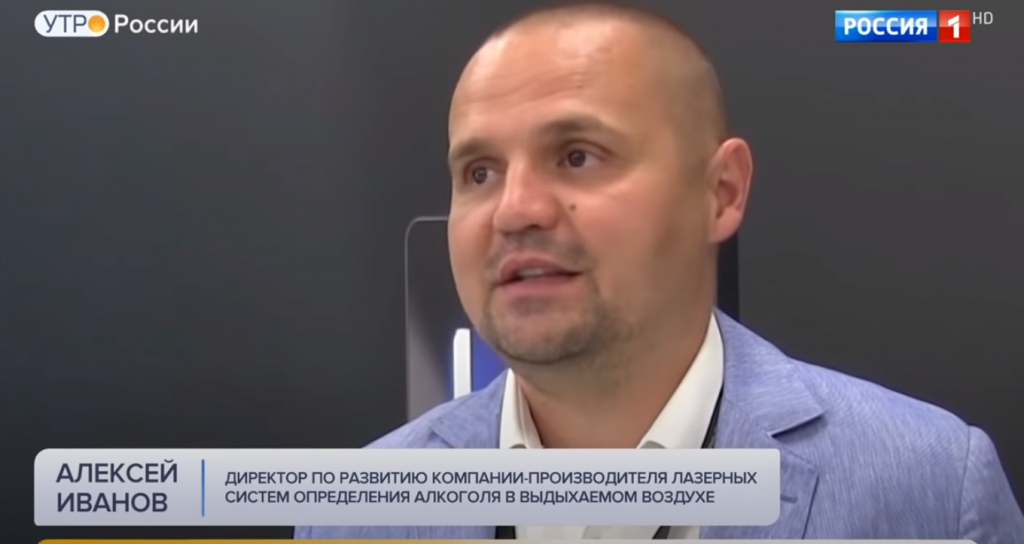 The company always emphasizes that the alcohol frame performs not a punitive, but a preventive and educational function, its main task is to ensure the safety of labor and work processes, and in a global sense - to protect employees from accidents and preserve health and human lives. Therefore, any initiatives that prevent accidents related to alcohol consumption are supported and deemed necessary by the company.
For the full version of the plot of the program "Morning of Russia", see the link, from 30:40 minutes.