22.12.2022
Results of 2022 in an interview with the CEO of Laser Systems JSC to the federal magazine Delovaya Rossiya
In 2022, Laser Systems continued to actively develop its main areas and launched new projects. Dmitry Vasiliev, CEO of the company, spoke about the successes and plans for the Delovaya Rossiya magazine.
– Dmitry Nikolayevich, what do you consider the company's achievements over the past years? One of your most famous projects is a 3D printer. Please tell me about him.
– Among the many of our technologies, I can single out several areas. And in particular, these are really 3D printers that print on metal. They allow you to create solutions, assemblies and parts that have the best performance in terms of strength characteristics and minimum weight. This is very important for aviation. You can apply such approaches to design and manufacture that traditional technologies do not allow - milling, casting.
Having taken on this task in 2015 with the support of the Ministry of Industry and Trade of the Russian Federation, having plunged into additive technologies, we already decided in 2016 that we would try to make a domestic 3D printer for metal. We were not the only ones doing this in Russia, but we fully focused on making it the most domestic printer: not only hardware, components, optics and lasers, but also software. And, as the experience of recent events has shown, this turned out to be the most important. Today, we have another promising printer in development that automates pre-production and post-processing.
The main consumers of our products are the aviation and aerospace, metallurgical and automotive industries, as well as universities with a focus on aerospace.
Reference:
In 2022, the company won two competitions for a subsidy from the Ministry of Industry and Trade of the Russian Federation for the production of new additive equipment.
1. Passed the competitive selection of the Ministry of Industry and Trade of Russia for the provision of subsidies from the federal budget to Russian organizations for financial support of part of the costs of creating a scientific and technical reserve for the development of basic technologies for the production of priority electronic components and radio-electronic equipment, approved by Decree of the Government of the Russian Federation dated February 17, 2016 No. 109 for the implementation of a comprehensive project "Development and serial production of a software and hardware complex for laser panoramic and directional scanning for intelligent control systems in the field of industrial measurements, transport, geographic information systems and information modeling of construction projects").
2. Passed the competitive selection of the Ministry of Industry and Trade of Russia for the provision of subsidies from the federal budget to Russian organizations for financial support of activities for conducting research and development work in the field of electronics production facilities, approved by Decree of the Government of the Russian Federation of December 16, 2021 No. 2136 for the implementation of a comprehensive project "Development and production of an automated modular complex and installations for the additive manufacturing of components for electro-radio products based on a hybrid technology of layer-by-layer selective laser fusion of metal powders, including copper alloys".
– You mentioned the aerospace industry. What do you offer in this area?
– In partnership with Roskosmos, we make equipment and test equipment related to the ISS operation program, where scientific experiments are carried out. There is one unique development from which we want to grow a whole new sector of production: these are virtual 3D simulators on which spacewalks are rehearsed. The bottom line is this: you put on a helmet and see a complete imitation of the Russian segment of the ISS. You can go out into outer space in a spacesuit, solve various problems there - virtually everything looks absolutely authentic. This is necessary in order, for example, to work out timing during training.
When we were working on the project, we hired both 3D modellers and programmers. A lot of people were involved in this development. A good team has been formed, and we are looking for opportunities to apply its competence in the future. And virtual simulators are in demand right now - because they can imitate any technique.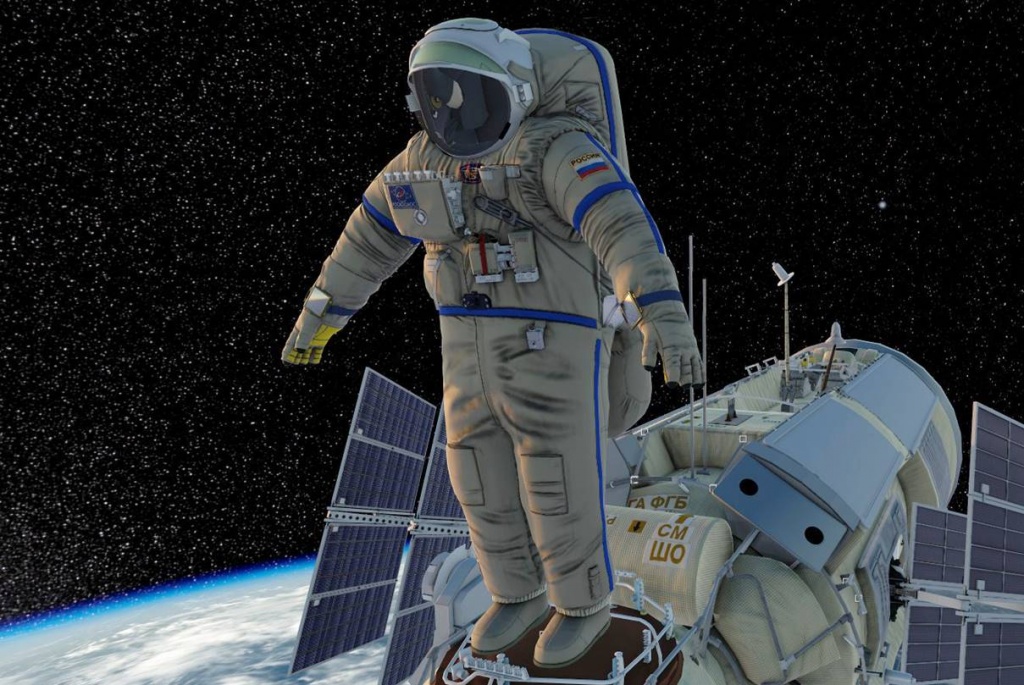 –What projects do you consider to have a global impact on the country's economy, changing its life?
– We have the so-called "alco-direction" - unique breathalyzers, which are based on the principle of laser optical spectroscopy, without any mouthpieces. This gives a number of advantages: you simply exhale towards this tester (frame), and in a second you have a metrologically certified, evidence-based result. This means that we can organize 100% control of entry and exit at any enterprise. And we have been manufacturing and selling such devices for seven years..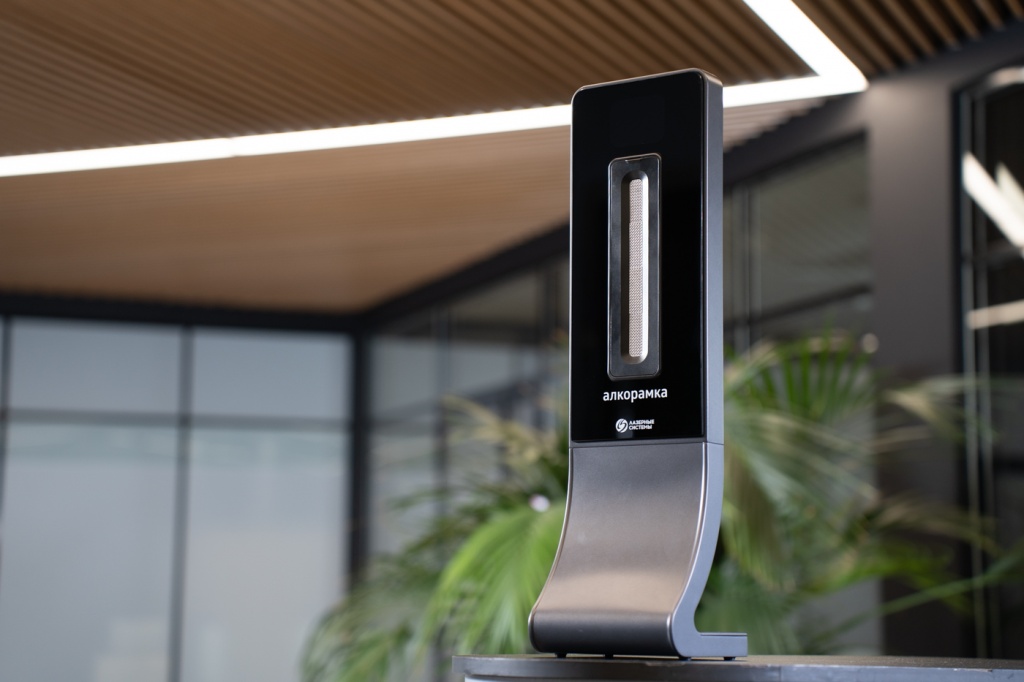 – It turns out that the current social project?
– He has a different attitude. But I just know that this equipment can prevent thousands of factory deaths. And I attribute such devices not to punitive measures, but to preventive ones. Let's look at the statistics. Here is a month of operation of our devices at the checkpoints. The first three days: for every thousand people tested, the device worked a dozen and a half times. The second week - already 5-6 times. That is, people still came to work drunk. A month later - already one operation for 2 thousand. Yes, it has a social dimension. And I think it's right. Because a drunk at work is a threat to him, to production, and to management.
Another social project (next year we are also entering mass production with the support of the Ministry of Industry and Trade) is alcohol testing for mobile objects, the so-called "alcolocks". This device is smaller than a mobile phone - a tester with a face recognition function. Consumers of these products are municipal transport, taxis, carsharing. There are over 30,000 carsharing cars in Moscow alone. And with them often there are "drunken" road accidents. I think it's a social story that changes the life around us. In Russia, the statistics are as follows: more than 4 thousand deaths per year due to drunk driving. But in other countries it is not sugar.
In addition, the technology is non-contact and does not involve the use of a mouthpiece, but what does this mean? In the presence of a mouthpiece - if 10 times each device was used per day, then we received 300 thousand discarded disposable plastic mouthpieces. They will be lying around somewhere. That is, we are also solving an environmental problem..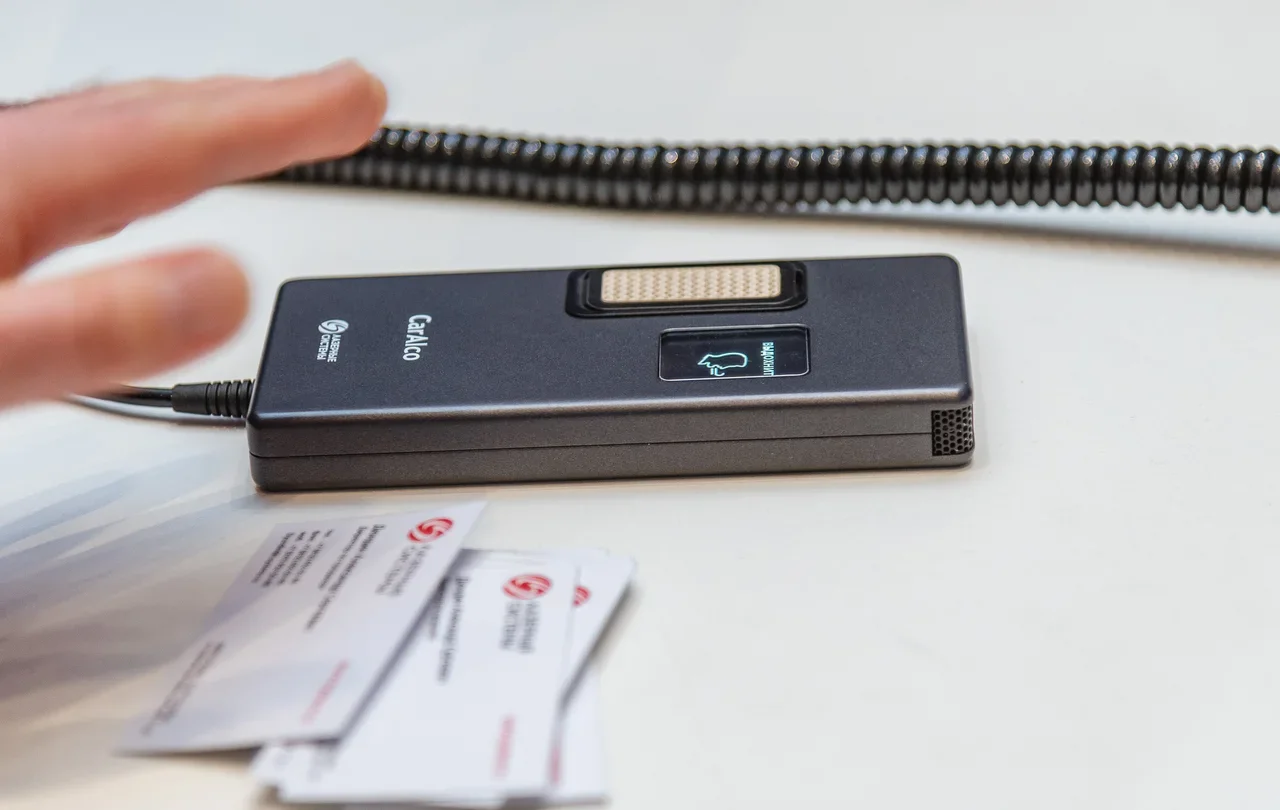 – You work in partnership with the state, with the Ministry of Industry and Trade, Roscosmos: what decisions does this cooperation inspire you to make??
– Now we are stepping into history related to the automotive theme, with the support of the state. Because without the state it is impossible - the regulatory framework must be prepared when we talk about municipal transport. We work with Roskosmos on a direct order, we are conducting very interesting, science-intensive and prestigious projects. This plays an important role in attracting young professionals to our company who want to develop in the field of creating "high technologies" in every sense of the word. If we talk about printers, the state gave us a start, and then we began to develop as an investment project: we began to allocate money from our profits for the development of additive technologies. At the stage of certification of domestic additive equipment, we successfully interact with state certification bodies.
– Dmitry Nikolaevich, when did you start introducing import-substituting technologies?
– In 2015, we started, in 2017 we released our first 3D printer for metal, in 2018 we certified it as serial Russian equipment. There is something to be proud of, because for 2022 we are the only ones who have certified both the additive equipment itself and the enterprise as a serial manufacturer. This is not boasting, but a fact confirmed by the Chamber of Commerce, the Ministry of Industry and Trade of Russia. And this technology is important for the country. Such technologies are helping to make the next industrial revolution.
Lots of pre-orders now. We have machines in production that were ordered this spring. The production cycle is six months. Frankly, there is some skepticism in relation to domestic equipment. I won't say that it is completely unfounded, not so much domestic additive manufacturing equipment has been introduced in Russia. Traditional "legislators" - Germans, Americans, they provide a quality product. And it's not easy to compete with them. Although we have the best pricing and not the worst quality. Now Chinese equipment has begun to appear on the Russian market. We focus on both the quality of the equipment itself and the comprehensive introduction of additive technology into the production cycle of the enterprise..
– And your own production, staff training - you depended on foreign partners, you yourself need to substitute something for imports today?
– Back in that year, we had components from Europe. It is impossible to replace all imports by 100%, in less than a year. We reoriented ourselves to Russian and foreign products from friendly countries, expanded the range of components that we produce at our enterprise. We are constantly increasing the share of domestic components, but any change requires a full check, otherwise it threatens to lose the quality of the equipment. Efficiency and correctness of technical solutions are provided by our specialists.
We are 24 years old - the company has a solid history. And the main achievement, no matter how trite it sounds, is people. The team that we managed to assemble over these 24 years. It is he who determines further success. And in the process of import substitution, a colossal role was played by a team that can cope with very different tasks..
– How has the perception of your products changed over the years? How consumer needs have changed?
– 20 years ago, we were still engaged in unique things: stationary and mobile high-power laser systems. We are now moving into mass production. It's just a different "sport". And when we went into mass production, there were incidental questions related to customer focus.
It is not enough, for example, to make a printer. Who will work on it? And how to design a product for additive technologies? We initially thought that we are producing printers - great! Buy our printers, the best in the world! And then a bunch of questions turned up on this: it is impossible to sell 3D printers without engaging in comprehensive training for those people who will work for them and design final products for them. Together with licensed educational organizations, we had to create whole practical courses for 90 hours, where we train not operators, but designers: why is it needed, how to design for it, how to implement it. And in parallel, we also train operators for a month, first at our place, then at the customer's site. Because without this, our reputation will "fly back" to us: if something breaks, then, of course, we will be to blame. And we have already introduced a year of free support - we have something like a hotline. And trust me, she's really hot. Especially the first two or three months after implementation in the enterprise, because the technology is new to consumers and the emerging operational issues must be answered quickly.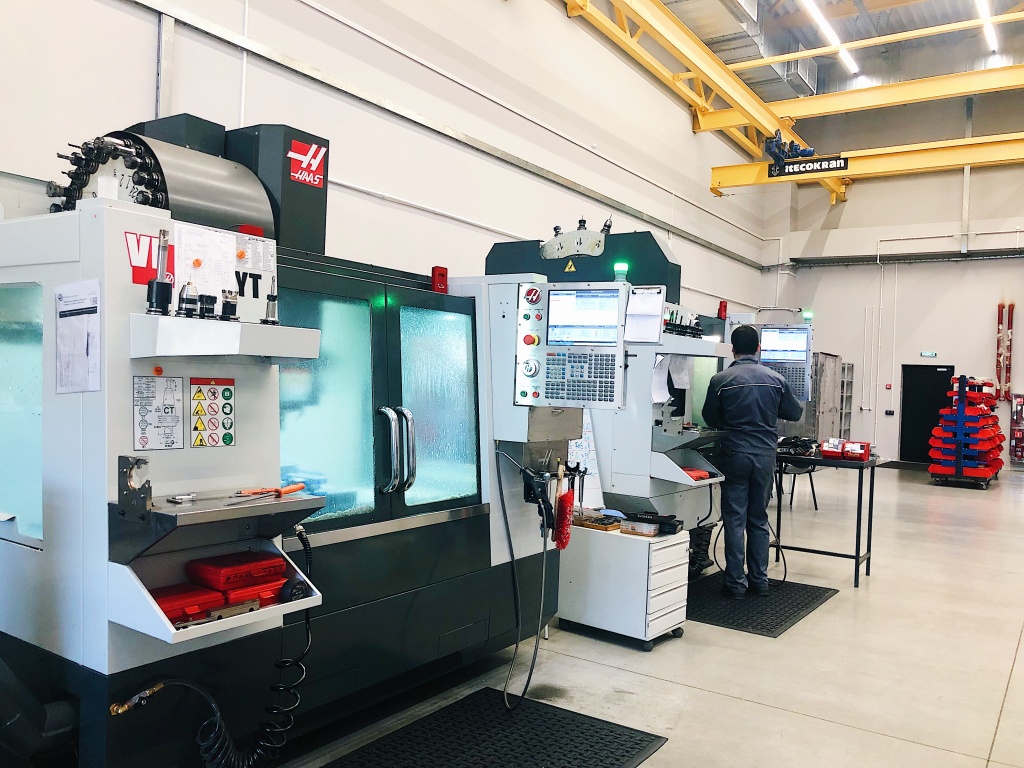 – You make software decisions too?
– Undoubtedly. Any product that we deal with is always complex. There is an electronic part, and a mechanical one, and of course a software one now. Therefore, having a full set of specialists and locking all competencies within the enterprise, we get the opportunity to quickly change something, adapt to the special technical requirements of the consumer - and each printer that we produced and implemented in production had its own "bows". And we were able to do all this while meeting the delivery deadlines..
– Thus, your main competitive advantages are the complexity of the approach and pricing.?
– Only when we give the client a comprehensive solution, he understands that he will not be abandoned either after commissioning or after the warranty period has expired ... In principle, we do not sell printers, we immediately sell complex solutions with additional equipment and equipment. A whole site for additive technologies is designed with the client and then accompanied at all stages of the life cycle.
It's just that the introduction of such technology into real production will not work in a different way.
The flexibility of the approach is also important. Today, in the economic and political situation, the country is in need, for example, of 3D printers. In another situation, we can take up breathalyzers, and this will also be hi-tech. But the competencies that the team has gained over the years, which we are improving, allow us not to work in some narrow industry. We can look broadly and take on tasks that initially seem to us non-core. Therefore, our main advantage, the achievement that lays down success, is the team that we have created, unique specialists.
– If we are talking about a team: how many people work for you, where do you hire them, where do you teach?
– Now we have a relatively compact team - 200 people, but every year this figure grows by about 10%. And even during the pandemic, we have not been without work for a single day. Initially, we all came from the same university - Voenmekh. Now some of our leaders and leading specialists teach there and at other universities in St. Petersburg. And here a natural process has been established: we attract students to our practice, provide them with a salary, and they perform simple tasks and study. These can be very different specialists: both designers and potential managers.
The main criterion is that a person wants to develop. It even happens that a person comes to do one thing, and then here he "turns" in a completely different direction: he studied as a designer, but it turns out that he is a good electronics engineer. Or he came as a sales manager, but in fact returned to the technical specialty that he received at the university.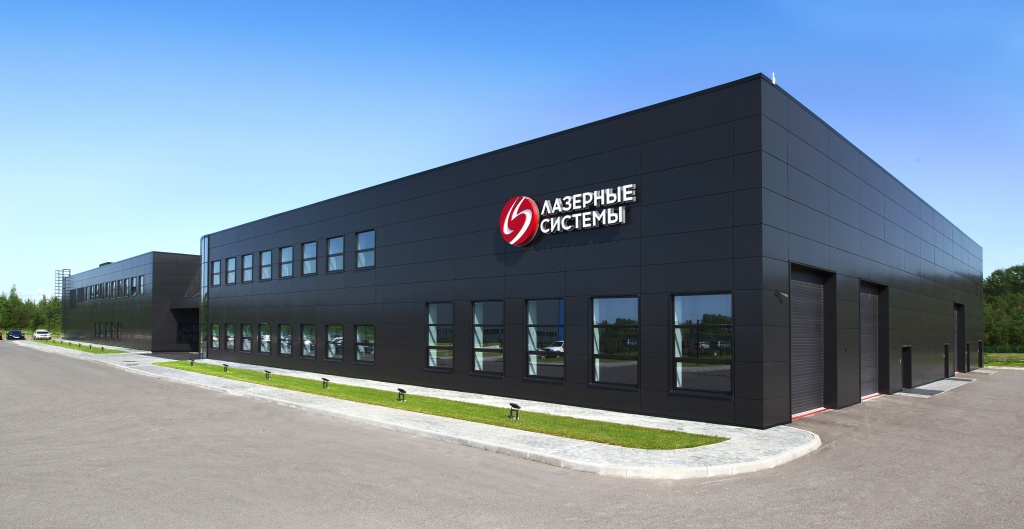 – What industries do you consider the most science-intensive in Russia? What are the latest technologies other than lasers that you are facing?
– Science-intensive industries are all now. I often read something, look at it and wonder for myself: how much science, for example, is in modern approaches to agriculture! And the automation that is being introduced there ... but it doesn't occur to me. Now hi-tech is being implemented very actively in all industries.
– Do you have a technological dream?
– It is no longer a dream, it turns out, but a specific task: these are additive technologies. Imagine: you can grow almost any detail. The virtual model, which is loaded into the printer, grows, and here you have the finished product. Cool process. But there are a number of technological operations that are performed manually: preparation of the powder from which all this is created, geometric measurement, removal of supporting elements. Now we are working on a project to maximize the automation of all operations related to additive manufacturing. If this problem is solved, then the introduction of these technologies into real production processes at enterprises will greatly accelerate. Therefore, the task is to completely do without operators, well, or with one at all stages of additive manufacturing, which will see to it that the machine does not rebel and does not take over the world. This is what needs to be done.