04.12.2020
Manufacturing innovation: scary or necessary? Terribly necessary!
What do you think: what makes a company progressive and successful? There is no patented recipe for "successful business". But one thing is for sure: the introduction of unique production solutions, technologies and innovations significantly increase the productivity, competitiveness and economic efficiency of the company.
The desire to follow new paths is beneficial.
The production of tomorrow brings with it new demands that are impossible without flexibility and openness to the unknown. New concepts of working algorithms, state-of-the-art hardware and innovative software products are transforming production processes for the better, developing their strengths.
But the industrial transformation must be gradual and painless. And when it comes to unique equipment and technologies, their implementation always requires the most attentive professional support. This is the approach that Laser Systems, a Russian developer and supplier of innovative equipment for various industries, is implementing.
Become more economical, more efficient and better quality - we will support you in this!
The company "Laser Systems" was founded in 1998 in St. Petersburg and, having passed more than 20 years of development, has become one of the leading Russian companies in the production of laser and optoelectronic equipment for industrial use.
In 2012, in the Special Economic Zone "St. Petersburg", as a resident, the company built an industrial complex with an area of ​​6,000 sq. m., and launched mass production of several flagship products.
At the end of 2017, Laser Systems brought to the market its innovative development - a line of industrial printers for 3D printing of metal parts. The technology behind the new 3D printers is also known as additive manufacturing.
Today, the innovative solutions of Laser Systems are successfully operating in many industries, providing high-tech processes in industry. The company is a symbiosis of science and business, productively cooperating with the scientific and educational environment and implementing projects with BSTU "VOENMEKH" and the Committee for Industrial Policy, Innovation and Trade of St. Petersburg.
One of the first in Russia, "Laser Systems" received the ST-1 Certificate, which confirmed the possibility of producing 3D-printed components for aircraft and engine building, nuclear industry, in accordance with the highest quality standards!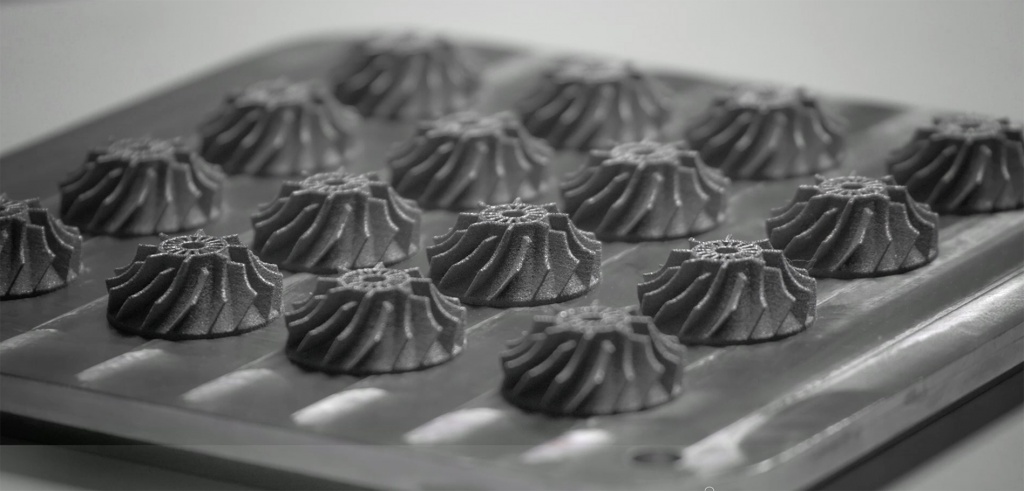 Many components can be improved with 3D printing.
Certified industrial 3D printers from Laser Systems allow you to grow parts of complex geometric shapes from metal powders that cannot be produced using traditional methods. The result: a more compact and lightweight part that is easier and more cost-effective to manufacture.
It is important that the company independently creates software for its 3D printers. This allows you to carry out an individual project for the customer's task, as well as set up and work out modes for growing specific parts.
Do not be afraid of new technologies, we will help you implement them!
"When you are involved in new complex technologies, you cannot act simply as a supplier of equipment, otherwise you will not implement them," the company believes. "You should act as an integrated supplier of equipment, services and competencies for potential customers."
That is why, in Laser Systems, special attention is paid to customer support. The company is as open as possible and is always ready to offer professional advice. Provides an extended free program of information and technical support during the first year of operation. Trains the customer's personnel, successfully adapting the technology at the enterprise, preventing fear and misunderstanding - how to work with it.
Even before the deal, "Laser Systems" will help to carry out test growing of parts, and after implementation, they will provide full service support for the project and will not leave the customer!
3D printers "Laser Systems":
https://www.youtube.com/watch?v=RWh8KXNofI0&feature=emb_title
A source:
«Деловой Петербург»