16.12.2020
"Laser Systems" received an award from the Government of St. Petersburg for their contribution to innovative activities
The "Made in St. Petersburg" honorary badge was awarded to the products manufactured by "Laser Systems", which are recognized as a contribution to the development of Russian innovations and are in demand by the market in the context of a pandemic.
Vice-Governor Yevgeny Yelin, who presented the awards, noted that all the nominees for the competition are companies that St. Petersburg is proud of: "You were able to quickly adapt to the changed situation, found your place in business and produce products that are in demand today by both the country and the market." , - noted Evgeny Elin.
In 2020, "Laser Systems", despite difficult epidemiological conditions, managed to practically not stop production, effectively restructure work processes and bring to the market updated products with improved consumer characteristics. In particular, these are devices for non-contact measurement of human body temperature and improved "Alkoramki" for detecting alcohol intoxication. The increased sensitivity of the new "Alcoramok" allows you to use them completely contactless, even if a person is wearing a protective mask. The rate of determination of ethanol vapors is only one second.
In addition, Alcoramki can be integrated in a complex with temperature control devices, which allows testing in parallel on two parameters at once - sobriety and health. Such a complex solution with simultaneous operation of two devices at once is a unique consumer offer of Laser Systems. Taking into account the existing epidemiological situation, we can say that this equipment not only locally solves the problem of identifying sick people in places of large concentration, but also globally helps in the fight against the spread of the epidemic.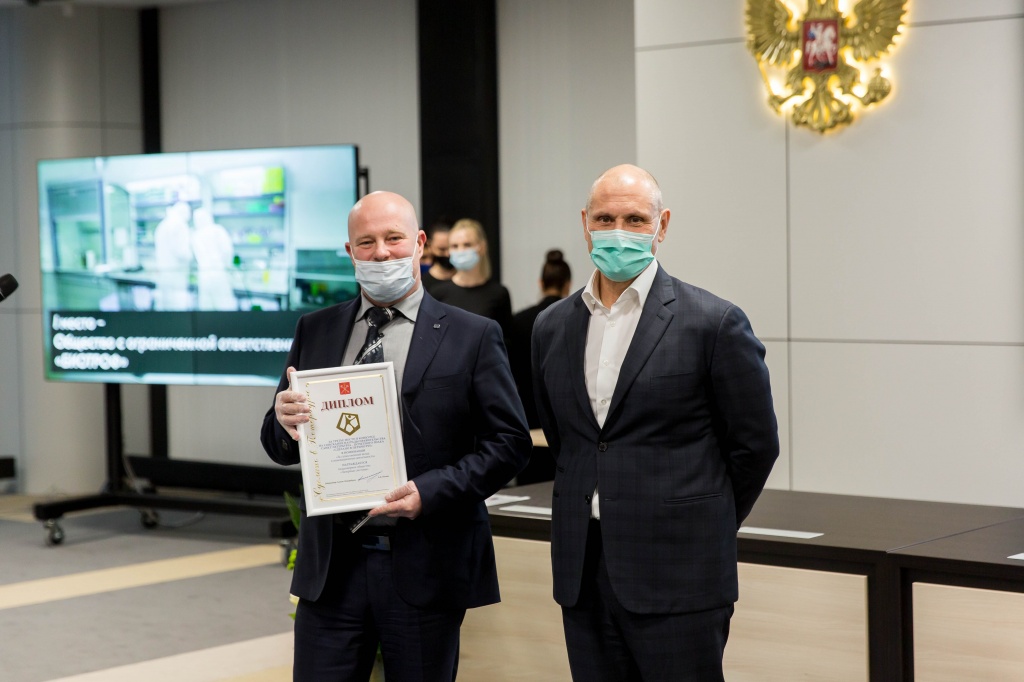 The Lazernye Sistemy company regards the receipt of the honorary mark "Made in St. Petersburg" as an impetus for the further development of its own unique technologies and the improvement of the equipment produced.
The competition for the award of the Government of St. Petersburg - the badge of honor "Made in St. Petersburg" is traditionally held by the Committee for Industrial Policy, Innovation and Trade of St. Petersburg. The award is a form of recognition of the special merits of enterprises operating in St. Petersburg, developing their industrial potential and promoting products to domestic and foreign markets.
A source:
fontanka.ru