14.09.2022
Laser Systems is a partner of the Russian Forum Microelectronics 2022
Laser Systems is a partner of the Russian Forum Microelectronics 2022, which will be held at the ICC Rosa Khutor (Sochi) from 2 to 8 October.
At the Microelectronics 2022 forum, specialists from the Laser Systems company will present Alcolocks and answer questions from visitors. In the demonstration area, located on the first floor of the Rosa Hall ICC, those who wish will be able to test the breathalyzers to make sure of the speed and accuracy of their work.
Details of the upcoming event, which is expected to be the event of the year in the world of electronic technology, can be found on the
forum website
.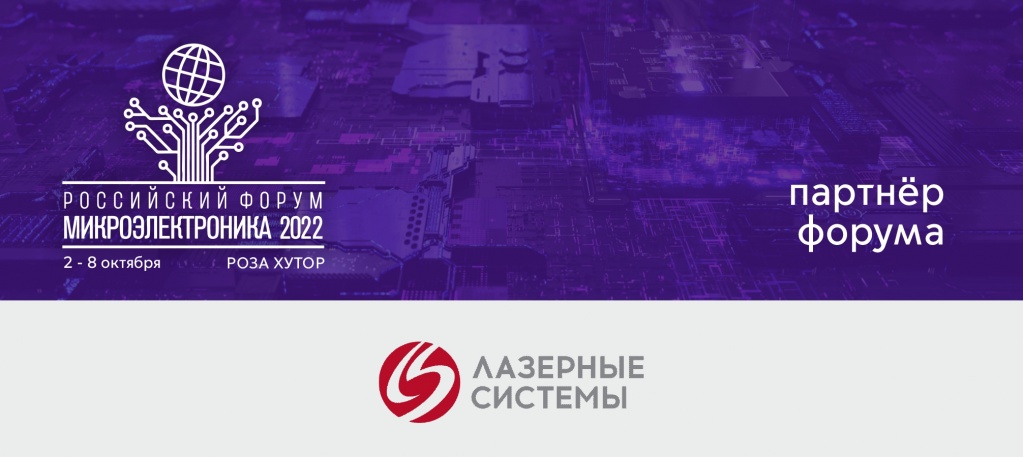 Joint Stock Company "Laser Systems" is a modern innovative enterprise operating in the field of instrumentation, laser technologies and optoelectronic systems for more than 22 years. The systems developed by the company's specialists are mass-produced at its own production base with an area of ​​6,000 m² in St. Petersburg. This modern administrative and production complex, equipped on the basis of advanced technical standards, has all the resources necessary for the complete technological cycle of equipment production: design, assembly, production, testing.
The company's key areas of activity are breathalyzer devices for industrial and transport security, additive manufacturing, meteorological systems, technologies for space research. The list of manufactured products includes alcolocks, industrial 3D printers, meteorological systems, and space software. The company's products are designed to ensure safety in the transport sector and at industrial facilities, solve problems in the field of air navigation and meteorology, create single and small-scale parts of complex shapes in additive manufacturing areas.
Professional non-contact express breathalyzers of Laser Systems for industrial facilities are designed to control personnel for alcohol at the entrance to the enterprise. Among the advantages of this flagship product, experts note the increased throughput and the possibility of continuous testing of personnel in streaming mode, without creating queues at the entrance of the enterprise. The company's priority for the coming years is the launch of mass production and the development of a new product - the Alkozamok PAK for alcohol testing of drivers.