01.10.2021
"Laser Systems": high-tech solutions implemented in the industry
For more than 20 years, Laser Systems has been successfully introducing equipment developed on the basis of laser technologies and mass-produced at its own production base in St. Petersburg in various sectors of the Russian industry. Many solutions and technologies used in the production of equipment are unique and have no analogues in the world.
One of the priority areas for the company today is the development of additive technologies and the production of industrial printers for 3D-printing metal parts using selective laser fusion technology (SLS). Currently, 2 modifications are already in series production: M250 and M350.
The M350 additive selective laser fusion unit is an updated model released in 2021 with an increased build chamber size. SLS additive systems manufactured by Lazernye Sistemy can use infrared fiber lasers with power from 200 to 1000 W. The high-speed varifocal objectives used in SLS installations allow changing the focal spot of the laser in a wide range and ensuring the optimal construction speed and forming various strategies for growing parts.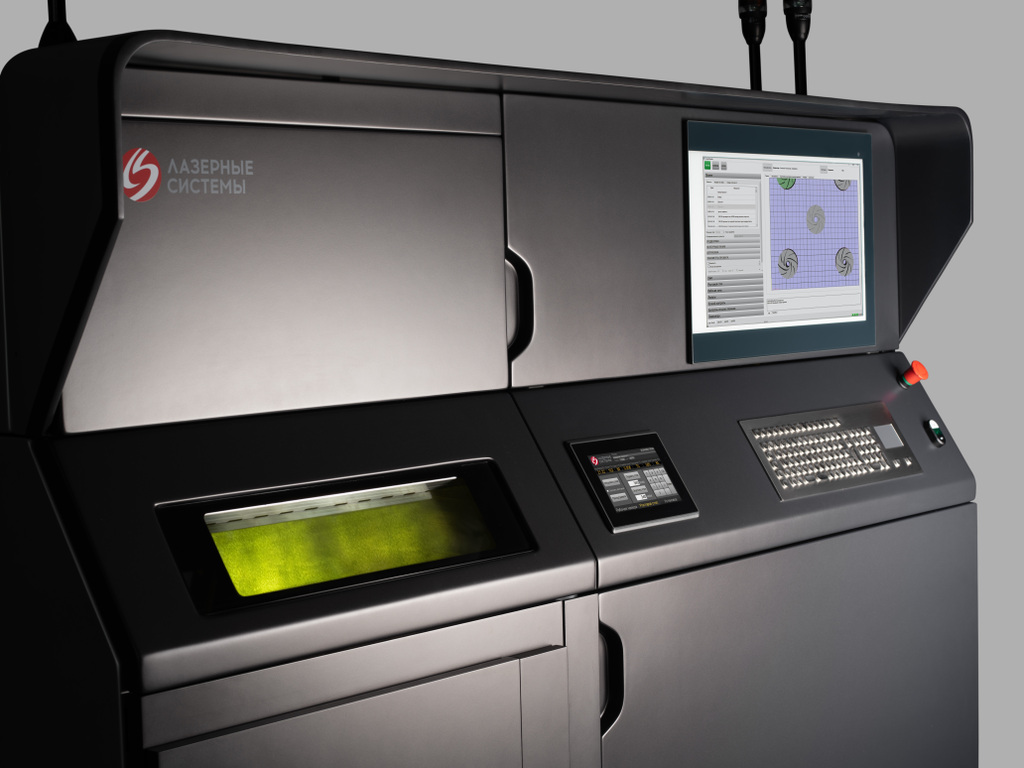 An indisputable advantage is the possibility of simultaneous operation of two independent lasers on one working field with its complete overlap, realized in the installations. The software implemented in the installations is a proprietary development of "Laser Systems" and provides full ranked access to all technological parameters of the equipment.
At the moment, the new M350 unit has been delivered and successfully put into operation at the Cherepovets Metallurgical Plant (CherMK), the production site of PJSC Severstal. The M350 unit is integrated into the production capabilities of the additive cluster of the digital platform "Metal Processing Hub"
https://mph.severstal.com
.
This digital platform was created by PJSC Severstal and combines the production facilities of metalworking and machine-building enterprises from the Severgroup contour. The specialists of CherMK have already achieved the technical and economic effect associated with the optimization of the design of the parts, while maintaining the strength characteristics. With the help of a new 3D printer, Cherepovets metallurgists have the ability to adjust the properties of future parts from various alloys.
Source of the original: Magazine "Photonics" №5, 2021