22.04.2022
At the exhibition exposition Securika Moscow-2022, the alcoframe was exhibited at three booths at once
Laser Systems traditionally presented alcoframe|pro in collaboration with partners at the booths — SIGUR, ITV Group and RusGuard.
The international exhibition of technical means of protection and equipment for security and fire protection Securika Moscow was held in Moscow, at the Crocus Expo site from April 12-15, 2022 and traditionally brought together industry leaders, leading domestic and foreign manufacturers and suppliers of security systems.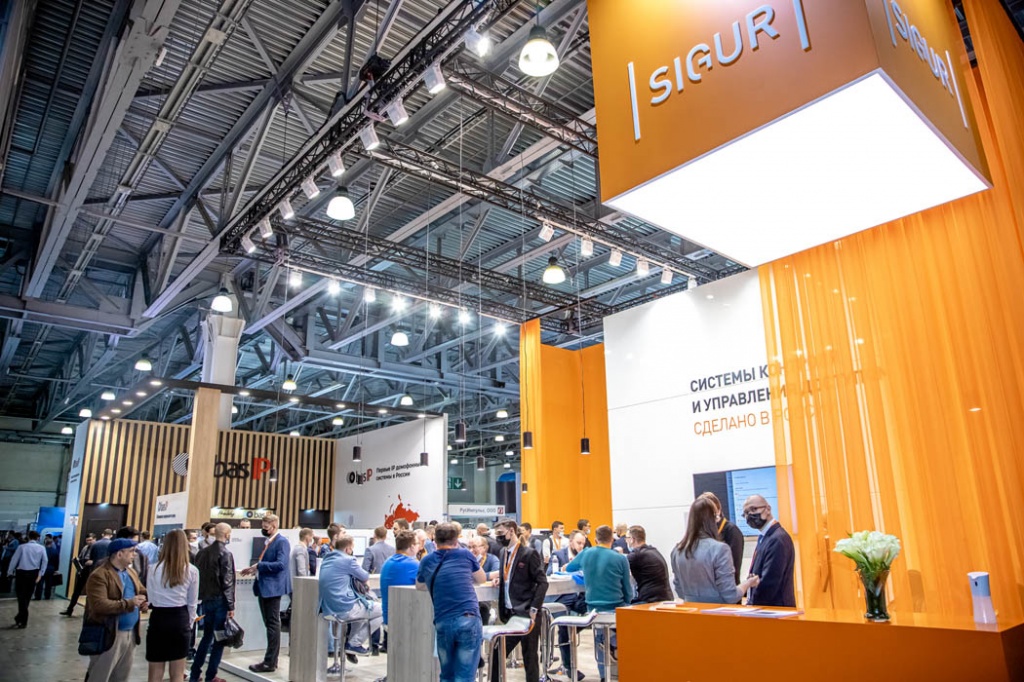 For several years, Laser Systems has been a permanent participant of Securika Moscow, the largest industry exhibition in Russia and the CIS for demonstrating the latest technical security equipment. This year, the work at the exhibition stands, as usual, took place in a demo format, when everyone could test the alcoframe online and make sure of the instant speed and accuracy of its work. At the stand of ITV Group, the alcoframe was tested as part of an integrated, multi-stage security system.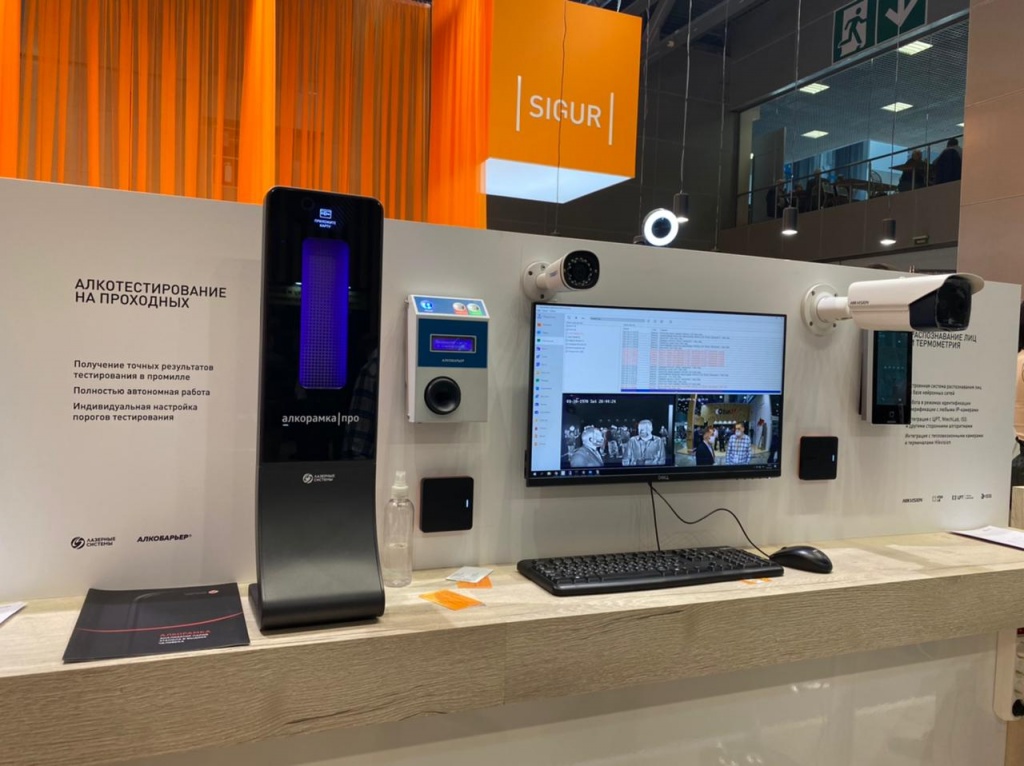 The introduction of integrated industrial security systems today is a technical trend, since it is complex platform solutions that combine a number of technical products and programs that provide multi-level control over a variety of parameters that can be varied depending on the needs of the enterprise, for example:
• Access control
• Video analytics
• Alcohol testing
• Air composition monitoring
• Telemetric control
The principle of operation of such integrated security systems is based on the fact that all indicators from the technical means of this system are output to one end point for collecting and processing data, generating daily statistics for each employee. The task of multi-level integrated security systems is not to exercise total control over employees, but to protect personnel from possible consequences of violations, to ensure discipline and zero injuries at work.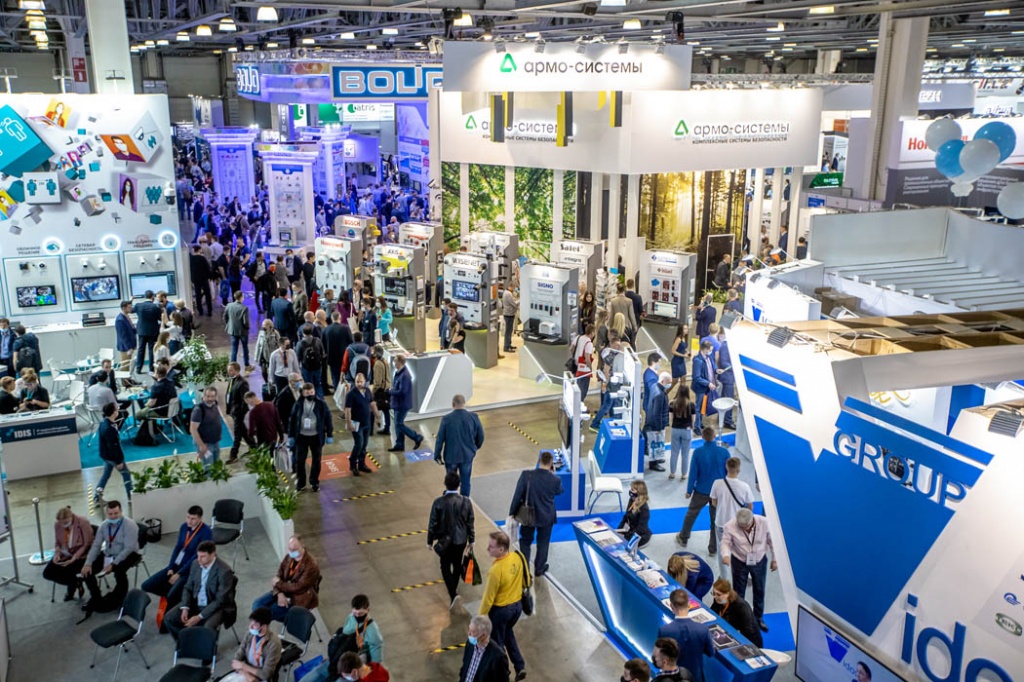 Alcoframes|pro "Laser systems" are ideally suited for integration into any existing access control system (ACS) at the enterprise and as part of an integrated security system provide a high level of personnel protection. This key advantage of alco frames was demonstrated at the ITV Group booth.