23.03.2020
ALCOHOLS ARE READY TO OPERATE IN THE COVID-2019 PANDEMIC
ALKORAMKA is a non-contact product (unlike most other breathalyzers), which completely excludes the contact method of transmission of the virus from the carrier to a healthy person. Nevertheless, in connection with the current epidemiological situation, Laser Systems JSC, taking care of the health of its customers, recommends applying additional safety measures.
MINIMIZATION OF CONTACT

In order to prevent diseases, exhalation into "Alcoramka" can be carried out through a medical mask (preferably using surgical rectangular masks made of non-woven material). In the standard operating mode of AlcoFrame, detection in such cases can be difficult. We recommend that you contact our specialists for remote setting of the mode of increased sensitivity to exhalation, as well as for setting up the mode of selective testing *.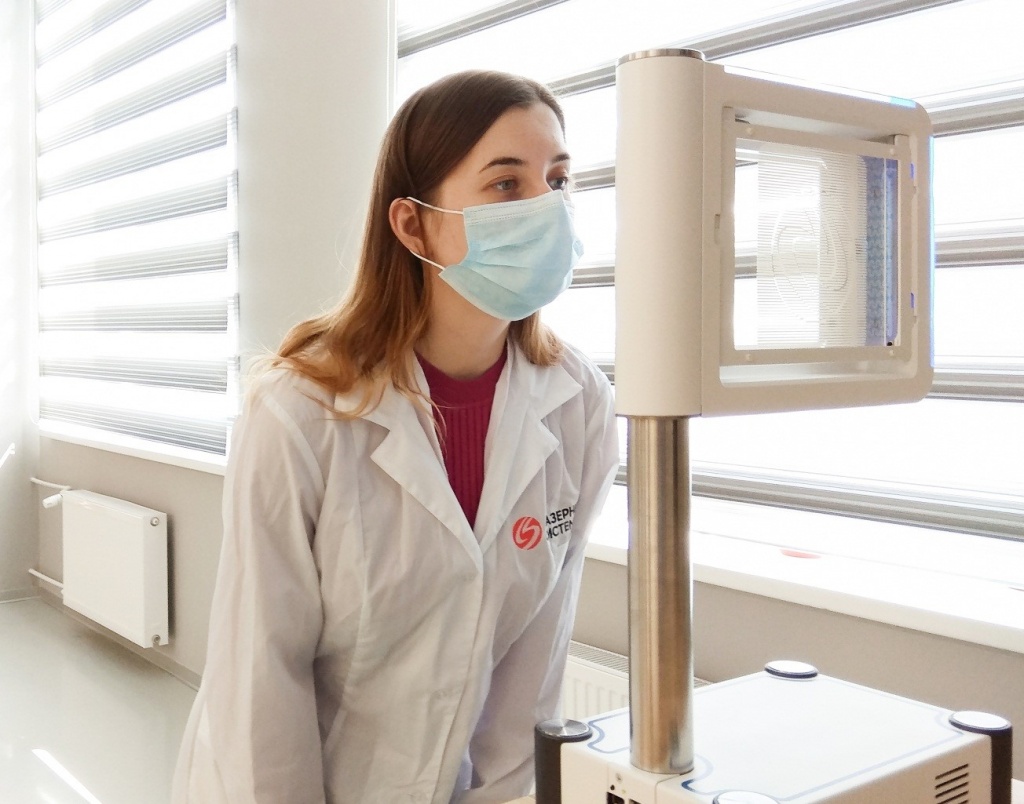 It is allowed to use individual disposable mouthpieces (for example, wide cocktail tubes) to increase the distance to the device.
DISINFECTANTS

For the period of carrying out preventive measures, it is recommended to wipe the mirrors and surfaces of "Alkoramka" every 15-30 minutes. Disinfection is allowed without switching off the device. Cleaning should be carried out with a disinfectant recommended by Rospotrebnadzor ** - isopropyl alcohol at a concentration of at least 70%, ethyl alcohol - at least 75%. After cleaning the surface, wait for 30 seconds. before subsequent use - this is necessary to weather the fumes of the disinfectant.
* These settings are recommended to ensure correct operation of "AlcoFrame" when using a medical mask in order to minimize "empty" responses, for example, to drafts. After reducing the epidemiological measures, our specialists will return the device to its original settings.
For sampling testing, the frame must be connected to the reader.
** Letter of Rospotrebnadzor dated 23.01.2020 N 02 / 770-2020-32